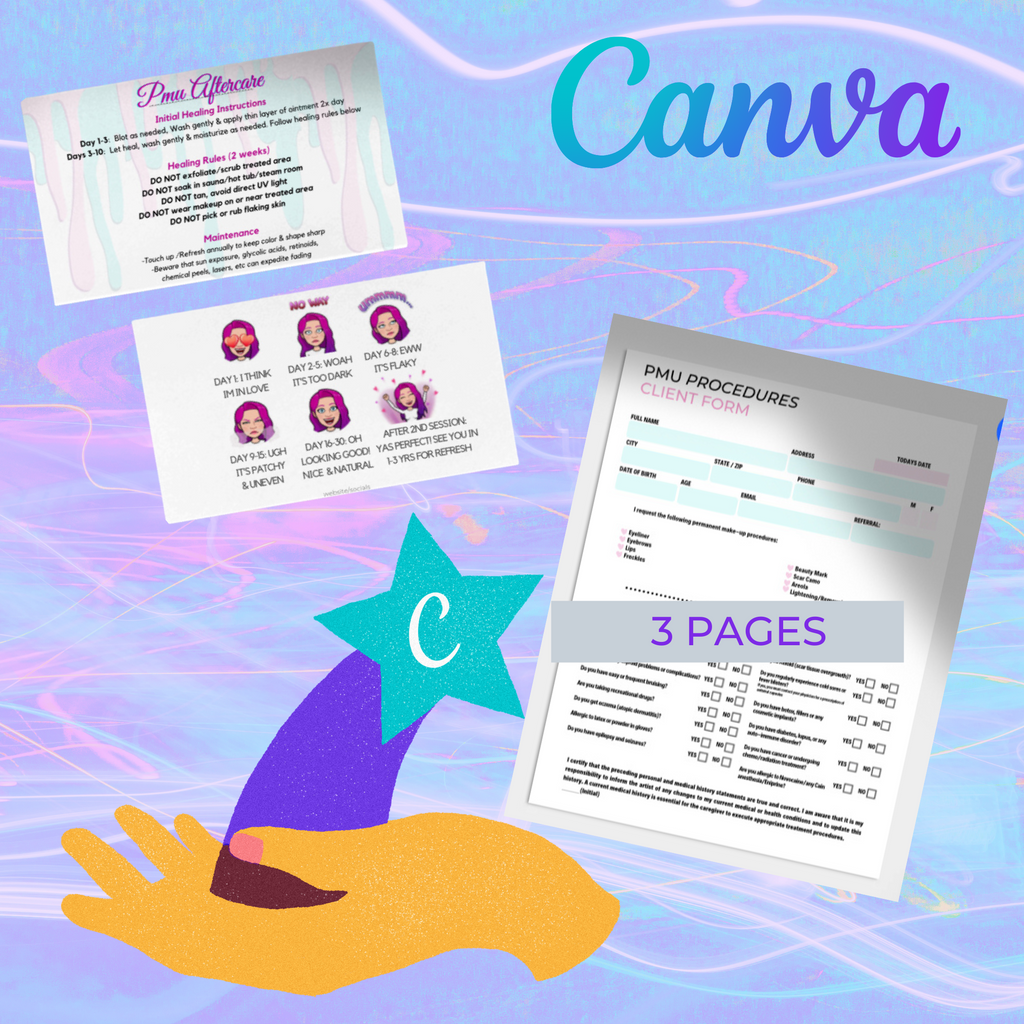 $4.44
$0.00
PMU Consent & Aftercare Forms CANVA Editable Templates
Editable TEMPLATE in Canva, you will receive 2 digital downloads with a link to 3 Page consent form and double sided aftercare card-Copy and edit to your brand.

ONLY A DIGITAL FILE NO PHYSICAL PRODUCT

For Professional Use ONLY!

You will need a canva account for this, free version works fine.
BEST EDITED ON THE COMPUTER

There are NO RETURNS on digital files.

Items purchased are for the purchaser's use ONLY. This is intended for personal/professional use ONLY. This document may not be edited, sold, or duplicated without written or verbal consent.